Sacramento High School


Class Of 1963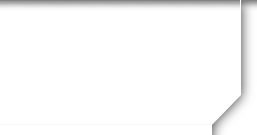 SAC HIGH 2019 GATHERING
CLASSMATES;
This survey is an effort to gage which dates would be most acceptable this year during May through September 2019 for a luncheon get together of the Sacramento High School class of 1963 at the old Sam's Hof Brau. This will most likely be scheduled to begin between 1:00pm and 2:00pm. Please check all dates that are acceptable to you. Thank you for your participation in this survey.
The reunion committtee
You must be a member to submit this survey. If you are a member please log in first. You can't submit this form until you've logged in.
| | |
| --- | --- |
| 1) | PLEASE CHECK THE BOX NEXT TO THE DATE FOR EVERY DAY IN MAY THAT IS ACCEPTABLE TO YOU FOR THE SACRAMENTO HIGH SCHOOL CLASS OF 1963 ANNUAL GATHERING. |
| | |
| --- | --- |
| 2) | PLEASE CHECK EVERY DAY IN JUNE 2019 THAT WOULD BE ACCEPTABLE FOR THE ANNUAL GATHERING. |
| | |
| --- | --- |
| 3) | PLEASE CHECK EVERY DAY IN JULY 2019 THAT IS ACCEPTABLE TO YOU FOR THE ANNUAL GATHERING. |
| | |
| --- | --- |
| 4) | PLEASE CHECK EVERY DAY IN AUGUST 2019 THAT WOULD BE ACCEPTABLE TO YOU FOR THE ANNUAL GATHERING. |
| | |
| --- | --- |
| 5) | PLEASE CHECK EVERY DAY IN SEPTEMBER 2019 THAT WOULD BE ACCEPTABLE TO YOU FOR THE ANNUAL GATHERING. |