Sacramento High School


Class Of 1963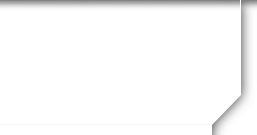 MEMBER ANNOUNCEMENTS
#1 5-28-12
I want to thank ALL of THOSE who had a hand in making this website!!! It is a VERY GOOD one and it is very complete except for one thing; All of the pics that I have on CD's that were collected and sent to me. Most of them were sent in 2009 and I will put them up on "the cloud" storage and that way we can pick and choose of the several hundred photos and songs from the Dance band that were sent to me.
THANKS AGAIN IT IS GREAT!!
Drex Hansen, 702-369-1966 Las Vegas Nevada
#2 5-30-12
I am devoting a lot of time to a Jazz Program that I host on our local public radio station... I've been doing this for twelve years now... Called "The Jazz Room" it airs on KRBD FM, every Sunday morning from 10 AM till noon (11 AM – 1 PM, California time) It's mostly about contemporary Jazz, and we are streaming on line at: KRBD.ORG... I invite yourself or any other Jazz fans in our class to tune in...
Johnnie"
John Morris
#3
ANNOUNCEMENT FROM BARBARA (BORCHERS) SHAW: Several of us rented a limo and had a lovely lunch for our 70th! Joyce Hadley Miyagi, Earlene Lockhart, Mary Slunecko Page, Linda Gray Peters, Carol Yamabe Takehara, and Barbara Borchers Shaw had a great celebration. Check out our pic on Barbara's profile photos.
#4
From Tony Lobay: "Below is a link to a video taken at Marshall School sometime in the 1930's. Thought Marshall School alums especially might enjoy it. Hope you are enjoying the summer"
https://archive.org/details/casacsh_000012#
#5
From Marybeth (Hall) Doull: Have you all heard about this newly formed group? I went to the 3rd Meet and Greet event. It was fun. But most of the people there were 5-7 years younger than us : So, if you'd like to connect, log onto
www.EastSacBabyBoomers.com. All proceeds from actvities go to American Cancer Society which ESBB has hooked up with.