Sacramento High School


Class Of 1963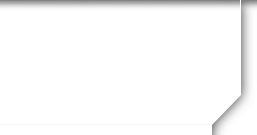 In Memory
Cheryl White (Bleizeffer)

This was sent in to our Sac High Class of 63 website today from Mike White Nelson, twin brother of Cheryl White Bliezeffer:
"Deceased Classmate: Cheryl White (Bliezeffer)
Date Of Birth: 12-11-1945
Date Deceased: 4-5-2022
Age at Death: 76
Cause of Death: Infection, low oxygen level,
Classmate City: Greenville
Classmate State: NC
Classmate Country: USA
Was a Veteran: No
Survived By: Twin brother Michael White (Nelson)

Cheryl was my twin sister. She moved to Greenville, North Carolina almost 50 years ago, even developing a southern accent. She lost both her son Danny and her husband Ron almost 20 years ago. I miss her terribly but she's in a better place and is now with her immediate family, minus me of course. I have no plans to join her anytime soon."
We sincerely thank Mike for notifying us and send to him and all of Cheryl's family and friends our sincere condolences,
Margaret (Santin) Harling