Sacramento High School


Class Of 1963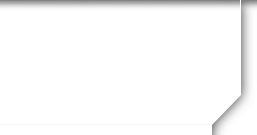 In Memory
Dennis Sacco
We sincerely regret informing our Class of the passing of Dennis Sacco on Dec. 19, 2020. His son Ryan has posted this obituary/message on Dennis' Facebook Page:
"December 19 at 8:03 PM
This is Dennis's son Ryan. Unfortunately dad passed away today. I was there with him to say goodbye through the glass and he saw me. He knew I was there and that he wan't alone. He went very peacefully and isn't struggling anymore. He's serenading all the angels now. We love you daddy. I'll see you soon. But not yet... R.I.P.
Dennis Sacco 2/3/45 - 12/19/20"
Dennis "Denny" Sacco was in the Sac High Class of '62, and played in the very popular Sac High Dance Band for two years with many from our own class. Since he was so much a part of our class, he was previously added as a Guest Member to our website and had posted several pictures on his profile. He had many good friends in our class.