Sacramento High School


Class Of 1963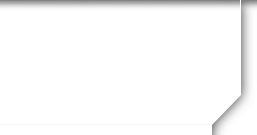 David Drown
Profile Updated:
February 18, 2016 | | |
| --- | --- |
| Residing In | Lahaina, HI USA |
| | |
| --- | --- |
| Spouse/Partner | 3XDivorced Thank Goodness |
| | |
| --- | --- |
| Occupation | Retired construction Superintendent |
Children
To bring a child into this world only to face certain death is something my twin sister and I couldn't More…

do. A vasectomy for me and a series of abortions for Katie accomplished that task. My first wife and soul mate Susie Fehr agreed as well as she never had children either.
| | |
| --- | --- |
| Military Service | United States Marine Corps |
Yes! Attending Reunion
Comments
My Twin Katie was an amazing person. We both got dealt some bad cards but made the most of it. I was building a Casino at Clear Lake when I received the call that Katie was on life support at a Santa Rosa Hospital. I drove the two hours down immediately and found Katie brain dead surrounded by a couple of Doctors and nurses. I asked what happened and they said that they had prepped her for an operation then left her alone in a room. Katie had vomited and then inhaled the vomitus (the Neurosurgeon's word) and was brain dead when they came to take her to the OR. We they tried to pull her back in but Katie was too damaged. So I worked 12 hours (On every job I was the boss), drove the two hours down to the Hospital, held My twin's hand till three AM then back up to Clear Lake. On the 8th day/night Katie took her final breath. I have never been so heartbroken. Katie kept in touch for about six months so I knew she was Ok then the years passed. Katie took her last breath at 3 AM, September 21.
School Story
I dropped out of high school and joined the Marines. While overseas 63-65 Katie tried to commit suicide. She was admitted to Stockton state Mental Hospital where they alternately shocked her and gave her psychotropic drugs. She was never the same. The savages had taken the light from her but she still tried to find love and happiness to no avail. Katie will always be the most courageous and giving person I have ever met. With desperate humor she fought the world and by 2002 when she died had pretty much hit bottom. I was in the Corps E-4 over four, got out and picked up a BA in Political Science, ran for the California State Senate as a Peace and Freedom Party candidate, followed Susie Fehr who by then had changed her full name to Serena Sunday, a name I made up, to Maui where my long distance women won the World Championship in 83.I was/am an environmental and animal rights activist and have been very successful with that endeavor. Posted on: Mar 27, 2017 at 4:33 AM