Sacramento High School


Class Of 1963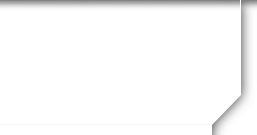 Drex Hansen
Profile Updated:
June 13, 2015
| | |
| --- | --- |
| Residing In | Las Vegas, NV USA |
| | |
| --- | --- |
| Spouse/Partner | On the Hunt, for someone that can keep up! |
| | |
| --- | --- |
| Occupation | JOB CREATOR C.E.O. American West Jets |
Children
Leah Lavonne Hansen 12-17-1983 1st Lt. Nevada Nat Guard, She is her Unit Commander, Studying for her More…(Masters), Signal Corp Unit with her next deployment in Afghanistan in May 2014 (Still focused & Single)

Justin Kyle Hansen 10-17-1985 Commercial Electrician (still single, not focused) Has a new very nice and attractive girl friend for about two years and half now... so she might be reason for him to focus and stop having so much fun!
| | |
| --- | --- |
| Military Service | U.S.Army "Adjutant General Corp" 7 Steps to HELL |
Comments
January 2014 American West Jets, Re-Branding of Ryan International Airlines and moving it from Chicago to Las Vegas Nevada is about to start flying to Australia, West Africa, and Central America. See this Power Point:

https://www.dropbox.com/sh/niiiwt2bvjr9q90/PsJS6eyldp

Just last month May 2013 I Started to build a new race car for the SCCA Touring-1 class against the factory teams...a BOSS Mustang with lots of carbon fiber parts the two Holman Moody BOSS 302's and two BOSS 351's, a T-56 6 spd transmission so a 2,550lb car with 950 horsepower out to be pretty good on the circuit. Upon Graduation I was already working for The Southern Pacific R.R. Mar '63 to Dec '72; Sac City College '63-'65; Married Oct '65 Patricia Braun, U.S.Army '68-'74, active 68-70, Executive pilots Inc Sacto '70-'75; Divorced from Patricia 12-'75; Real Estate Investments CA & OR '76-'80;Airline Transport Type Rating Jan'80; DHL Contractor 1980; Casper Air Svc Wyo '80-'81; Married Debra Honea Oct '83, American West Aircraft President'82 to present in Houston Tx until 1990 Las Vegas to present; Director Executive Pilots Inc Las Vegas 2008 to present; C.E.O. American West Jets (International Airline in creation) 2010 to present... Traveled the world and have been in 65 different countries, most a few times, chased the Abu Sayyaf (al-Qaeda) in the Philippines in 2002 as a Gov Contractor and the kids (2,000 marines) had a hard time keeping up with me!! And many other some-what exciting things that I have found to do in the Middle East, Africa, Asia and South America!
School Story
Really liked the "all encompassing camaraderie" of the Class of '63, The dances, Kids/Cars on K street, Jack's T-Bird w/430 3-spd, My El Camino and Nomad Chevy's, Mel's Drive-In, the back seat of my Chevy in William Land Park for the Submarine Races, Frat Dances at McClatchy, Plenty of parties and fun people and many other fun things to remember!

This class was a very unusual group of people and we lived in a momentous time!! We were not so stuck up or picky as many of the youngsters are these days! I think anyone who wanted to do anything would have been encouraged to do most everything. Because of this I have tried to do a 1,000 things and managed to do most of them reasonable well as I always thought all of my peers would be able to do it so I must be able as well! I am very sorry that so many in our class appear to be more disenfranchised than I, for one, as so many have not taken the time to put more information and pictures on this so wonderful site for us to keep up with us all! I hope that some read this and put more information up as this information is WHO WE ARE, yes WE are and I want to know all about all of you and hope that some of you want to know about me? One thing I like to do when I want to reminisce ... I put Pandora (on the internet on my sound system and listen to the Mavin Gaye, The Righteous Brothers, the Shirrells and others and listen to it while I think of the many things I did as Kid most of which my kids and others will never havr the mindset or opportunity to do.