Sacramento High School


Class Of 1963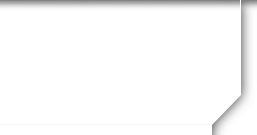 Terrie (Theresa) Hjersman Anderson
Profile Updated:
November 13, 2016
| | |
| --- | --- |
| Spouse/Partner | John R Anderson |
| | |
| --- | --- |
| Occupation | retired from newspaper/printing industry |
| | |
| --- | --- |
| Children | Michael, born 1965; Erica/Brandi, born 1969 |
Yes! Attending Reunion
Comments
After marriage in 1965, lived in Pullman and Seattle, WA; Ashland, OR; Vermillion, SD; and, finally, Elko, NV. I never did much driving in Sacramento so still can't get around without a map when I visit! Need a GPS badly! I attended college classes everywhere we have lived but didn't finish any degree until coming to Elko. I worked as a school secretary, staff of an alumni association, retail associate and graphic artist/technician/printer for two newspapers and a ma 'n' pa printing business. It's very nice to be retired and snorkel in the south pacific or off the coast of Florida, whenever; and ride a motorcycle with my husband all over this beautiful country!
School Story
School was always very serious for me. I was expected to excel and go to college. Projects and experiences as a Senior Girl Scout were my recreation and memory nursery. My best friend from the third grade on was Cheryl Kennedy Echeverria. She attended Kit Carson Jr High but after the death of her father she and stepmother moved to San Anselmo. She never lived in Sacramento again. She is now, also, a resident of Elko with her husband, Bob. They have three boys who now are grown with their own families in Nevada and Utah.
Grammar School
David Lublin Elementary during Mr. Matlin's tenure as principal. My family moved to Sacramento from Concord, CA, in 1953 just in time to begin Mrs. Graham's third grade. There I met Cheryl Kennedy who remains my best friend to this day.
Middle School
Kit Carson Jr High and Sutter Jr High.