Sacramento High School


Class Of 1963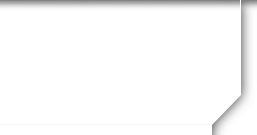 Darryl Hattenhauer
Profile Updated:
July 22, 2016 | | |
| --- | --- |
| Residing In | Phoenix, AZ USA |
Yes! Attending Reunion Dotti, I don't know if you remember me, but I knew you and Phil when I lived across the street from you at Cathedral Court in 1966. You had a graduation party for Mark in June of 1966. At that time, Phil was thinking about going into acting. I knew Mark very well, and Steve and Phil fairly well. I remember the stereo in Steve and Phil's room sending great sounds of the Kingston Trio down the staircase at their home on Shepard Avenue in River Park. They also had a banjo in their room. I remember Mrs Ballew taking Phil, Mark and me in her Cadillac to Alhambra bowling alley. I smoked my first cigarette with Mark at Alhambra Theatre, which was torn down to build a Safeway. I imagine Steve was upset because of his interest in preserving old buildings in Sacto. I remember Steve's 1958 Chevrolet Impala. and later his sports car, which he raced up at The Georgetown Hill Climb. competitions. I remember Phil coming over to my family's house on Sandburg to see the 1934 Ford owned my brother, Gary. Did you know him? My mom told me that while a student at SHS, she knew Bill at his market. I also remember that the first time I saw Tina Turner was on the TV in Bill's Den. This is me now, and that's the ca1956 Chevrolet I had at SHS. https://www.facebook.com/darryl.hattenhauer. I remember when Mrs Ballew, Bill, Steve, and Mark died. Those are all important people to me. I hope Phil and you are OK. Please answer.