Sacramento High School


Class Of 1963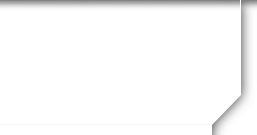 Noyam Ward Hale
Profile Updated:
April 9, 2017
| | |
| --- | --- |
| Residing In | Marsing, ID USA |
| | |
| --- | --- |
| Spouse/Partner | Tony Schultz |
| | |
| --- | --- |
| Occupation | Real Estate Broker/Owner |
Children
Mark Mathis, Mathis Engineering, Fremont, CA, Andron Morton, engineer at Samsung, Huston TX, Justinian More…

Morton, you name it. Hand letter sign painter, Vintage residential and other restoration, self-employed, Boise, Idaho. Russelee Morton Horsbrough, Masters in business and finance, Boise, ID.
Yes! Attending Reunion
Comments
I moved to Boise, Idaho in 1966 and, except for 9 months, was a stay at home mom until about 1984. During the 9 months, I lived at and attended a missionary and evangelist training school in the El Dorado hills above Sacramento. I became an expert on the bible and was ordained but I had no interest in going into the ministry. My spirituality is the guiding light of my life but I am not religious. In Boise, I managed my husband's rentals and raised our kids. I got my real estate licence and two years later became a Broker. After my divorce in 1984, I owned a Landscape and Irrigation business as well as real estate. Later in life I went to college. I was student of the year for academic achievement of my graduating class, was published in Who's Who of Students in America for 19xx, and graduated Summa Cum Laude with a BS in Psychology and a minor degree in Drugs and Alcohol Studies. 3 years later I earned a Master's degree in Social Work from Boise State University. During these years I acquired rentals and continued to sell real estate. In 1999 I moved to the small town of Marsing, ID, about 32 miles from Boise on the Snake River. I opened my R.E. office, an Espresso Shop, and an Antique Store. Here I met the love of my life, Tony Schultz. We closed the store in 2007 for remodeling and we have been so busy with Tony's online lapidary business and my managing the rentals and selling real estate we haven't had time to reopen the store. I love my busy life and the line between self-employed and retired is quite blurred. I'm in good health, my kids are all great and very successful. I'm happy. Drex Hansen has put me to shame with his remarks about what a privileged group we are. He inspired me to fill out this profile with my information and has recently made me interested in attending a class reunion. If we have one in 2018 I'll try to make it.
School Story
I attended American Legion grammar school with the same kids I grew up with. I went through the 7th grade at Stanford Jr. High and had great fun with kids I had known all my life. My best friends were Mark and Marlene Wolstencrofft. At the start of the 8th grade, we moved to Curtis Park. I started Jr. high without knowing anyone and longing for my old friends. I didn't take the transfer as well as my younger brother who began Jr. High when many new kids joined from all the elementary schools and got to know each other in the 7th grade. Didn't like McClatchy High School and many of my friends went to Sac. High. Finally, in the last semester of my senior year, I refused to graduate unless my mom let me go to Sac. High. I transferred to that school and graduated with my new and old buds.
Grammar School
American Legion
Middle School
California Jr. High
I am so sorry to hear about Marlene. She was my best friend from Kindergarden thru 6th grade. Mark was my first boyfriend. She was so dear to me but I never followed up to remind her of our friendship and exchange memories. Now it is too late. Although many of our classmates have passed away, Marlene's passing is the most shocking to me. It feels so close. Like it could have been me. I am so sorry sorry she is gone, even though I haven't kept in touch. I hope Mark is hanging in there! Life is good and it makes me appreciate it even more to learn the sad news about Marlene. I can hardly believe she is gone. She will be missed.
Noyam